Top Tips for Selling Your Home in the Denver Metro Area
Denver has one of the toughest housing markets in the country. However, if selling your home, there are ways to stand out above the competition. It's not easy, but also far from impossible. 
Set the Right Price
Many sellers immediately ask for too much. You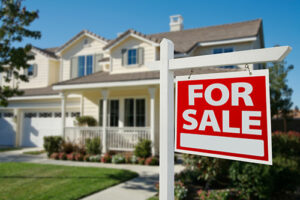 want to make a nice profit, but you need to be realistic about the price. You don't want to scare off potential buyers. Keep in mind that in a market like Denver's, buyers know what a home is worth, and won't be taken advantage of. 
Do some research and find out what comparable
homes in your area are selling for. If you price it right, your home can get multiple offers. If you're asking too much, you might not get any offers. 
Boost Curb Appeal
The front of your house is the first thing a prospective buyer sees. For this reason, you need to have stellar curb appeal. It is crucial to keep your lawn and bushes well-maintained when showing your house. To enhance curb appeal, try planting flowers. Remember that yellow flowers stimulate buying urges. A fresh coat of paint can also go a long way toward making a house look new.
Declutter the Inside
There's an old real estate maxim that potential buyers want to see how they will live in the house, not how you lived in it. For this reason, you need to declutter before showing your house. Clear the house of unnecessary items, and pack away and store items you want to keep. 
Tips for Buyers
After selling your house, you need to buy a new one. First, get pre-approved. This helps you realize your maximum purchase price when buying a house. Ask your lender what the full monthly mortgage payment includes and what the closing costs are. You should also know what documents you will need to provide.
Don't wait till you sell your old house to start planning on buying a new one. It is never too early to meet with a lender and/or real estate agent. You need to be well-informed about the home-buying process so you can make the right decisions. 
When it comes to making an offer, be creative. Sellers will typically try to get the highest amount possible, but there are a plethora of terms to structure within an offer that can help strengthen your position as a buyer. 
If you have been struggling to sell your home in a tight market, it is definitely time to be proactive and spruce up your home. You can transform your home on a budget. The asking price is important, but never ask for too much, lest you scare off potential buyers. If you are a buyer, be flexible in your negotiations and get pre-approved. This makes finding your dream home a reality.