About 911 Restoration of Denver Metro
Water Damage Prevention Tips
Avoid using chemical to unclog a drain. It's frustrating to prepare dinner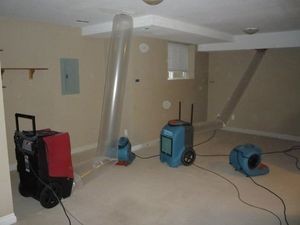 with a drain that refuses to cooperate.
Every plumber understands the temptation to use drain cleaners to quickly dissolve the grease that's been clogging your sink drain. But it's not worth it.
Drain cleaners are highly corrosive, which can eat away at your pipes. They are also highly toxic, and their residue is hard to remove. Using them on your kitchen sink really puts your health at risk. Grab a plunger or a snake instead! Reduce your water pressure.
High water pressure is a boon whenever you shower, but it actually stresses your pipes and increase the likelihood of a leak. Especially at the joints.
Measure your water pressure with a hose bib gauge by attaching it to an outside spigot. If the gauge registers above 40 to 85 psi, you should call a plumber to reduce the pressure.
Prevention is the Best Solution for Flooding
At 911 Restoration of Denver Metro, we want to make sure we inform all of our clients of proper plumbing management. It's our job to make our customer's days whenever disaster strikes. We are available 24/7 to take your call and offer you same day service and a free visual home inspection. That's the service you can expect from the water damage restoration team with 911 Restoration Denver Metro, so give them a call today!