Reviews
With over 30 years of experience in the restoration industry, 911 Restoration has accumulated a large portfolio of satisfied customers eager to share their positive experience with you.
Since we provide a very vast array of services, our customers vary and include all personal, business and government entities:
Celebrities and VIPs
Property owners, managers and tenants
Management companies and large complex building owners
Big corporations, insurance companies and banks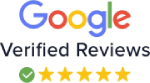 911 Restoration of Denver - Reviews
Ashley Woodard

29th of September 2015

Chris came to our rescue during the weeks of rain that plagued Denver in May. Our sump pump gave out and our crawl space quickly flooded. It was a Friday night so we were pretty sure we were out of luck until Monday. We called 911 Restoration and Chris let us know that he could come out the next morning. He replaced the sump pump and put in a new well for it so it wouldn't seize up again. The rain continued through the summer and the sump pump did it's job, but our vapor liner in the crawl space was still ruined. We called Chris again to come back now that we were ready to replace it. He completed the job in under two hours and helped restore the crawl space to how it used to be. We cannot thank him enough for helping us out this summer! He's knowledge, kind, and professional. Highly recommend 911 Restoration of Denver!