Reviews
With over 30 years of experience in the restoration industry, 911 Restoration has accumulated a large portfolio of satisfied customers eager to share their positive experience with you.
Since we provide a very vast array of services, our customers vary and include all personal, business and government entities:
Celebrities and VIPs
Property owners, managers and tenants
Management companies and large complex building owners
Big corporations, insurance companies and banks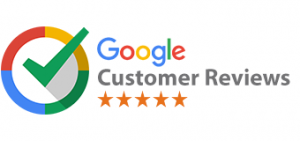 Ashley Woodard

29th of September 2015

Chris came to our rescue during the weeks of rain that plagued Denver in May. Our sump pump gave out and our crawl space quickly flooded. It was a Friday night so we were pretty sure we were out of luck until Monday. We called 911 Restoration and Chris let us know that he could come out the next morning. He replaced the sump pump and put in a new well for it so it wouldn't seize up again. The rain continued through the summer and the sump pump did it's job, but our vapor liner in the crawl space was still ruined. We called Chris again to come back now that we were ready to replace it. He completed the job in under two hours and helped restore the crawl space to how it used to be. We cannot thank him enough for helping us out this summer! He's knowledge, kind, and professional. Highly recommend 911 Restoration of Denver!

Ric Welch

8th of January 2022

Jason and his crew were exceptional in their handling of the smoke damage cleanup and repair of all three levels of our home as well as the attic. They spent six 8 hour plus days in our home and were meticulous in their cleanup efforts. Jason carefully removed 250 + rare collector ornaments from our Christmas tree and wiped each on down (no breakage). They were always on time arriving each day at 9 AM. All members of his team were responsive to our concerns with regard to the cleaning of our personal items. They were efficient and hard working taking breaks only for lunch. Jason communicated problem issues effectively to our insurance adjuster facilitating the necessary smoke damage remediation (which requires detailed cleaning for all interior and exterior horizontal surfaces on your property). Cleaning for smoke restoration consists of a complete wipe-down of all surfaces, followed up by cleaning with HEPA air scrubbers. Jason acted as a general contractor bringing in a Hygienist promptly to confirm smoke damage to support our insurance claim. He also arranged for carpet cleaners, duct cleaners and insulation replacement specialists. 911's comprehensive professional services saved us unnecessary stress and worry at a time when we were recovering from the trauma of evacuation, nearly losing our home and the incineration of one of our cars. You can trust these folks to handle your smoke mitigation promptly and professionally. We highly recommend them!

Josh Greco

6th of May 2022

Jason and his team were awesome. I'm still not entirely sure how they made the previously mold-covered floorboard(s) in our basement look like new. I suspect magic of some kind. They were fast and really great to work with.