Who Pays for Water Damage – Renter or Owner?
Got a leaky roof, burst pipe, or seepage problem?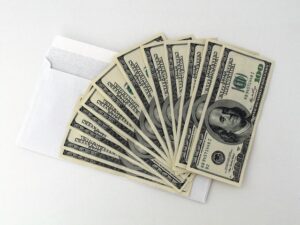 Landlords and renters often struggle to decide who pays for water damage when the problem occurs. The complexities surrounding leakage and water intrusion incidents make decisions rather difficult if you don't have a contract.
Nevertheless, there are ways to resolve the conflicts and distribute responsibilities based on the water damage. Our home restoration experts teach you how to navigate through this process in this article.
Here's what you should know:
Renter vs. Owner:  Who Pays for Water Damage?
When it comes to debates surrounding tenant vs. landlords, payment policies are never simple. Both parties need to be proactive in maintaining the property to minimize risks. Discussing responsibilities in detail in the initial phases of renting can also help clarify the terms and conditions beforehand. This way, each person will know when you can rely on the other to pay for water damage restoration services.
That said, renters should take steps to limit property loss. These include blocking the entry point (i.e., open windows, vents, and holes in the roof) and removing items that get easily damaged (i.e., electronics and furniture) from its pathway. Otherwise, they might receive a minimal amount of coverage from the property owner.
Despite uncertainties involving these situations, there are ways to decide who pays for water damage.
Here's the breakdown of factors involved in each case:
Owners: When Should Landlords Pay for Water Damage?
Property owners must ensure that their properties are habitable and well-maintained before they put them up for rent. That means landlords will have to deal with water damage costs related to:
Faulty plumbing systems
Incorrectly installed drainage lines
Worn-out water lines
In other words, owners need to ensure that plumbing lines are functioning properly at all times. Due to this, they are responsible for paying for water damage restoration services associated with a lack of maintenance even if the tenants move into the house.
However, things can be complicated for owners who live away from the property (and reside in other cities or countries). In these situations,  they should either schedule yearly or bi-yearly maintenance assessments or ask tenants to share timely updates.
Renters: When Should Tenants Pay for Water Damage?
Apart from notifying landlords of a water emergency, tenets are responsible for water consumption practices and the maintenance of their belongings. This rule ensures that owners don't have to pay for water damage restoration services when the tenant is at fault.
For example, renters must pay if water damage occurs because:
Tenants (or someone they know) did not turn off the faucet (in the sink or tub)
Someone frequently flushes non-biodegradable items (like sanitary supplies, tissue paper, and other types of waste) down the toilet
Leftovers and food packaging end up clogging the sink because of incorrect disposal methods
Leaks in refrigerators, HVAC units, dishwashers, and broilers go undetected
In other words, property owners can not be held accountable for property damage occurring due to the renter's negligence and vice versa.
Understanding these nuanced differences makes it easier for you to decide who pays for water damage restoration services.
How to Limit Disputes over Water Damage Restoration Services?
Whether you are a tenant or owner, disputes related to water damage costs are inevitable. Having detailed contracts and legal support can resolve payment disputes easily.
It would be best if you:
Create terms and conditions relevant to water damage restoration costs and responsibilities in your lease (or rental agreement)
Signing up for premium-grade renter's insurance plans to receive reasonable coverage for water damage emergencies
Hire licensed water damage restoration companies to resolve matters in a legally compliant way
Besides water damage remediation, consider adding fire damage, mold growth, and sewage overflow issues to the contract. These strategies simplify the situation and ensure that both parties are equally held responsible for financial issues related to property loss.
Settling financial responsibilities from the get-go ensures that you receive immediate support and help. It can mitigate risks as the continuous conflict might cause problems to escalate while you're busy bickering over the bill.
The Bottom Line
In the end, deciding who pays for water damage restoration services might not be easy. It's always good to prepare a mitigation plan beforehand. That way, you can focus on fixing the situation instead of letting the leaks and plumbing issues persist. Listing conditions for insurance coverage and setting legally binding conditions in the lease are excellent ways to reduce costly disagreements.  Additionally, you should engage in effective communication with the other party and schedule regular inspections.
Apart from this, you should contact local home restoration experts for assistance as soon as possible. Emergency support minimizes water damage and ensures that nobody pays a hefty price in the long run. 911 Restoration of Denver Metro can serve you well during these times. Not only do we run a 24-hour service, but we also send consultants within 45 minutes of the call.
These factors and our insurance support policy can result in cost-effective solutions.
Contact our team to schedule a free home inspection today!