Water Damage and Mold Removal Lakewood
We want to make sure that homeowners feel secure when their home is affected by invading waters, so we make sure our water damage Lakewood techs at 911 Restoration of Denver Metro are available 24/7/365.
Whether you find yourself dealing with a leaking ceiling or an appliance malfunction, you can be sure that our mold removal Lakewood experts will be able to help you with all water related disasters, such as:
Pipe bursts and other plumbing issues

Flooded basements

Crawlspace condensation

Sink, toilet and bathtub overflows

Clogged gutters and downspouts

Roof and ceiling leaks

Storm and other water-based disaster damage

Sewage backups

Fire sprinkler malfunction

Washing machine leaks

Ruptured hoses

Leaking ice machines and other refrigerator issues
When you need assistance, our water damage Lakewood professionals will get to your home within 45 minutes, equipped with the machinery needed to begin pumping water out of the household.
Call us today and our IICRC certified mold removal Lakewood team will conduct a free home inspection once we arrive on the damage site.
Get Mold Removed Quickly In Order To Keep Your Family Healthy
Despite the fact that mold negatively affects the aesthetics of the home, there are more serious reasons why water damage Lakewood staff need to get the substance needs to immediately cleared from the property.
Breathing in mold can cause anyone living under the roof with it to begin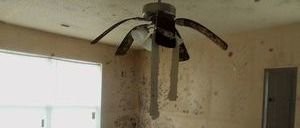 feeling unpleasant symptoms, such as headaches, sneezing, skin rashes, wheezing, asthma, coughing and itchy eyes.
When you call our water damage Lakewood technicians you can be sure that you have the most experienced and capable hands on the job.
We are licensed, bonded and insured to provide you with comprehensive fungus remediation and water damage removal, so you never have to attempt a mold cleanup on your own.
Call us as soon as you notice water stains or a musty smell in your household, and our mold removal Lakewood agents will go the extra mile for your today.
Customer Service Is Key To A Successful Water Damage Cleanup Job
When you call the 911 Restoration office, our water damage Lakewood specialists want you to know that we put your wellbeing above everything else.
Making sure you are taken care of emotionally during this entire ordeal is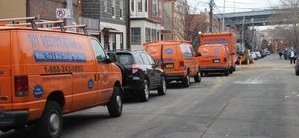 the most important thing, especially because your home is the thing at stake in these situations.
Our mold removal Lakewood pros want to make this process as easy as we can, so we make sure to help you with all aspects, including insurance.
We will file your claim for you, submitting all the information your insurance provider needs and conducting all the follow up communication. So, call our mold removal Lakewood crew at 911 Restoration of Denver Metro today and we will get you the fresh start your home deserves.