Water Damage Lone Tree
Water damage and all of the horrible after effects of havoc that it wreaks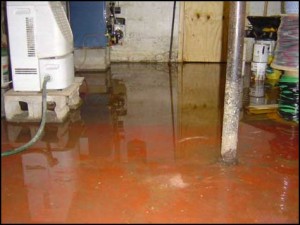 on homeowners and business alike absolutely must be dealt with immediately in an effort to stave off all of the worst that it can do through inaction, and this is why our water damage Long Tree pros are available 24/7 so that we can send out our pros to you immediately. Our water removal experts are fully capable of responding within 45 minutes of your contacting us no matter what kind of emergency you are experiencing.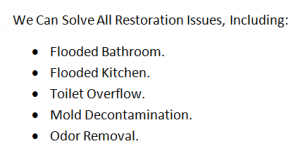 Water damage services positively need to be performed as quickly as possible to give your home the best chance of evading massive damage. This is why we are practitioners of same day service, and we always provide a free inspection for your home. This gives us the chance to assess the damage, and it gives you an idea of how much destruction has taken place and what it will likely cost to amend. When you contact our water damage Lone Tree pros we will arrive on the scene and start pumping out your water with gargantuan sump pumps. After all of your gray water or category 1 water has been relocated to the sewer, we will then extract and dehydrate the remainder with the most advanced drying technology that exists. If your home is about to float away from water damage and you want to know if it will cause mold growth, then contact our experts with 911 Restoration Denver Metro today!
Does Water Damage Cause Mold Growth?
Water damage Lone Tree pros with 911 Restoration Denver Metro understand that water damage will cause mold growth if left alone to linger and especially if it touches porous surfaces. This is why you should contact our water damage Lone Tree masters today if you have found any mold growing in your home. All of our experts are IICRC certified and this means that we can destroy any mold contamination that you have in addition to all of the other restoration needs that will likely accompany it.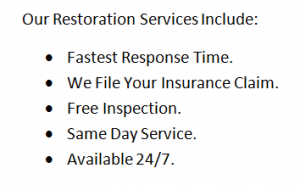 Water damage Lone Tree masters such as our experts completely realize that mold itself doesn't scare many people, but it should. Mold can be a mega health risk if left without abatement. If you unfortunately inhale any mold spores or other fungus infestation particles, then you might experience congestion and even respiratory problems if you aren't immunologically prepared. We are licensed, insured and bonded to serve you with the most complete and total restoration capacity that can be provided. Should you realize that you are in the middle of a mold crisis and you want to know who to call for the repair work on the plumbing that likely caused it, then contact our water damage Lone Tree pros today!
Who Do I Call For Home Water Damage Repair Work?
Water damage Lone Tree experts such as the amazing variety that we employ with 911 Restoration Denver Metro are the best in the business at everything and this is why you need to call us for any home water damage repair work of any kind and at any time. Our pros are working with all insurance companies too, which should give you some peace of mind during this crisis. But it will also give us the ability to offer you the most affordable price that you are more than likely to find. This is the case because it's good for business, but also because we deeply love the city of Lone Tree and this is how we show we care. Our pros want to take care of you and your home better than any other company and that's why we provide all services. We can take care of your gutters and downspout placement, or your soaked drywall, or even waterlogged hardwoods. If you have any of these problems, or if you want to know what the best water damage restoration company in Lone Tree is to be prepared for any of these instances, then contact our gurus today!
What Is The Best Water Damage Restoration Company In Lone Tree?
Our water damage Lone Tree experts of water removal with 911 Restoration Denver Metro are fully trained with over 35 years of experience under our belt and during that time we have become the best water damage restoration company in Lone Tree. We value professionalism and this is another trait of ours that keeps us ahead of the pack and makes us the best there is. We always put the customer first and we don't just do this because it's the right thing to do during an emergency, but also because we have a deep appreciation and love for the city of Lone Tree and all the good people who live here and make it such a marvelous place to call home. In fact we love Lone Tree so much that we are constantly looking for ways to improve our ability to understand and predict the next water damage event that might occur here by studying topographical maps and even the history of the area for previous instances. Recently we came across information that we realized that Lone Tree has experienced millions upon millions of dollars' worth of tornado events and other catastrophic weather occurrences. This is why our pros are constantly on the scene and ready to handle anything that the twisters can twist in our direction. Should you find yourself in a post tornado crisis with water shooting everywhere, then call our water damage Lone Tree pros with 911 Restoration today!