Water Damage and Mold Removal Englewood
If home and business owners experience water leaking through their roofs or overflowing toilet water, you can call the water damage Englewood crew at 911 Restoration Denver Metro to be at your door within 45 minutes to start extracting water off the premises.
Our mold removal Englewood team is available 24/7/365 for same day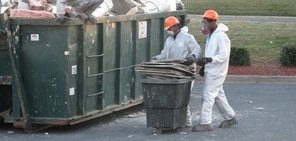 services for all water disasters. Our entire company is licensed, insured, and bonded, making them qualified to offer all disaster restoration services to their customers.
Our water damage Englewood specialists use the latest water extraction and drying technology to get your home up and moisture-free again in no time. We have dealt with all levels of water-related disasters, from mold infestations to raw sewage cleanup, our mold removal Englewood experts can handle it all.
We want to make sure you get the best service in the business, so our water damage Englewood technicians work with IICRC certified professionals who are trained in the following areas:
Flooded subfloor cleanup

Mold infestation cleanup

Repair of ruptured washer hose

Sanitization after toilet overflow

Fire sprinkler repair

Water heater leak repair

Moldy crawlspace cleanup

Restoration of pipe bursts

Water extraction in flooded basement

Comprehensive mold and water damage repair
Let our mold removal Englewood professionals take charge of all remediation procedures, instead of taking matters into your own hands.
We understand how detrimental floodwater can be on a home, which is why you should call our water damage Englewood technicians the moment you discover water on your property.
Our Workers Will Keep You Safe In The Midst Of A Mold Infestation
When you find mold in your home it is not usually considered an emergency, but our mold removal Englewood team treats every situation involving mold with a great care.
It is important for our water damage Englewood staff to act quickly in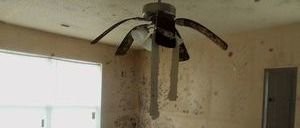 these situations, because fungus has the ability to influence both the structure of the home and the health of everyone living inside the space.
When you hire our mold removal Englewood technicians, you can rest assured that we will thoroughly and safely clean the property, and our water damage Englewood agents always wear protective gear and use eco-friendly cleaning products.
Call our mold removal Englewood specialists if you notice that you experience health issues solely when you enter the property, and you can be sure that our water damage Englewood pros will go the extra mile to decontaminate your household or business.
Total Home Restoration from Certified Water Damage Pros
Our business requires every water damage Englewood technician they employ take rigorous courses. This better ensures that our customers' homes will be restored to its former glory.
With so many years of experience behind us, our mold removal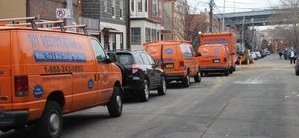 Englewood specialists can handle any and all home related work. It is our promise that our job will be through and affordable in order to restore both your home and peace of mind.
Our water damage Englewood agents always vacuum out all standing water. Pooling moisture can give rise to microbes and mold. This will prevent future damage.
Furthermore, after we remove excess water, we run dehumidifiers. This increases the rate at which water locked in fibers or porous material will evaporate. This strategy will keep mold from spreading or growing elsewhere. Our water damage Englewood pros 911 Restoration Denver Metro will get you back into your home as soon as possible, so call our mold removal Englewood team today.