Water Damage Conifer
If you find that your roof is leaking into the middle of the night, you can contact the water damage Conifer team at 911 Restoration Denver Metro and they will respond to your call within 45 minutes.
We are licensed, bonded and insured to implement all types of flood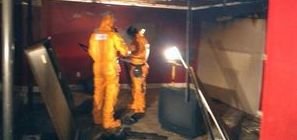 damage services, such as:
Toilet overflow sanitization

Pipe bursts remediation

Washer hose bursts correction

Mold infestation clean up

Water heater leak repair

Fire sprinkler malfunction restoration

Flooded basement water removal
When you need same day service assistance,  call our water damage Conifer staff with 911 Restoration Denver Metro and we will give you a free home inspection today!

Learn How To Spot A Roof Leak
If the water running into the interior of your home doesn't reveal the exact location of the leak, you may have to start doing some investigating.
Begin by removing shingles from the area of the roof that you suspect is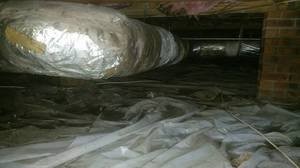 the root of the problem. When you removed them, you should be able to see evidence of the roof leak and you can follow the trail of that damage right to the source.
You should also be able to see discoloration, water-stains or even rotted wood directly below and around the spot.
If you do not have access to the roof, then you can begin by looking up at the roof at an angle that is uphill from the water stains and checking for any penetrations, which are known to be the most common cause of leakage.
Penetrations most likely consist of chimneys, plumbing vents, roof vents, dormers and anything else that penetrates up through the roof. Sometimes the project above the leak or to the left or the right of it.
If you can gain access to the attic, then going up there with a flashlight and looking for leak evidence is probably the easiest way to do it. Be on the look out for water stains, dark spots and mold.
Call our water damage Conifer crew to give you a free home inspection and we will locate the source of the leak and make all necessary repairs.
Our Leak Repair Pros Care About Their Customers
Even though the restoration work is very important, it is our first priority to make sure that you and your family are safe. Usually we are the first responders on a water disaster scene, and we take that responsibility very seriously.
Our water damage Conifer techs will immediately take over the scene,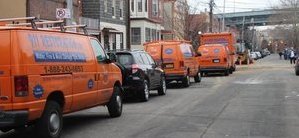 using professional grade sump pumps, wet vacs and air movers to extract the water and dry the area.
Homeowners can expect us to respond to their water emergency no matter what time it occurs, because we keep our office available 24/7/365, with water damage Conifer professionals standing by just waiting to be dispatched to your property.
We are IICRC certified to fix anything thrown our way, so you don't ever have to attempt a do it yourself cleanup.
Call our water damage Conifer plumbing specialists with 911 Restoration Denver Metro as soon as your home becomes damaged by water and we will make sure you get the fresh start you deserve today!