Mold Removal Golden
If your home has recently been flooded with water, you need to contact the mold removal Golden agents at 911 Restoration Denver Metro right away.
If there is mold present, then stay away from the area until we arrive, since inhaling mold can cause health issues, such as:
Headaches

Wheezing

Sneezing

Coughing

Asthma

Skin rashes

Itchy eyes
No matter what time you discover the fungus, you can give our office a call, because we keep our phone lines available 24/7/365.
We will schedule an appointment to get our Golden mold remediation operation to your property to give you a free visual mold inspection.
Our Golden fungus removal experts are licensed bonded and insured to eradicate all traces of mold and its spores, so call us today.
Understanding How Mold Gets In Your Home
Mold can be found in side and out side, causing the spores to get in your home through open air vents, ope doors, windows,, and through the heating and air conditioning.
It can travel through the out door air and latch on to the clothes you are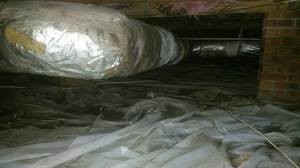 wearing, your footwear, backpacks and bags, and even on your pets body, allowing the spores to be carried in your home.
Fungus will grow in any place that has moisture, which usually ends up being associated with cracks in the roof, windows, faulty plumbing, or where there has been past flooding.
In order for mold to flourish, along with water, it also needs cardboard, paper and wood products to eat. It can then infest your home in as little as 24 hours, living in the insulation, dust, wallpaper, paints, textiles and drywall.
In order to get your home clear of all mold, mildew and fungus, call the IICRC certified Golden mold eradication techs today.
Our Crews Will Get You Through Any Mold Crisis
It can be overwhelming when you find mold on your property and you are told you need a complete renovation of the affected area, which is why our Golden mold mitigation technicians do everything they can to keep you feeling calm throughout the entire process.
Customer service is an important factor to any home restoration job, and we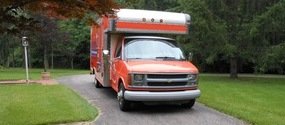 recognize this when we interact with homeowners.
The financial aspect of this ordeal can add to your uneasiness, so we always offer affordable prices on all of our fungal remediation.
We are also open to working with insurance companies, although every individual's homeowner's insurance policy is different and will need to be determined if mold is included in your coverage.
Call our mold removal Golden specialists with 911 Restoration Denver Metro and we will go over all the details of our renovation services and get you on the road to a fresh start today!