Mold Removal Evergreen
911 Restoration Denver Metro is the company that can provide homeowners a fresh start through our quality mold remediation and water damage repair. Our mold removal Evergreen moisture extraction team is available 24/7 to provide homeowners with repairs and restorations that can make any water damaged section of your home look good as new.
Water damage can expose your home to excess moisture which can create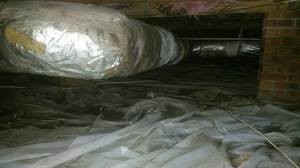 the ideal environment for mold to start growing. Once it sets in, mold can quickly spread by releasing spores. To prevent the spread of mold and to protect your home from damage, it's important that the source of water be patched up and the moisture removed.
When our mold removal Evergreen flood remediation team arrives on your property, we'll get to work on resolving the problem by conducting a free inspection and estimate. Through our assessment we can recommend the best solutions at the most affordable prices. When you need our help, you can rest assured that we'll be there within 45 minutes of your emergency call.
Mold is an issue that needs to be removed right away, so you can count on us to provide you with on the day service. Our mold removal Evergreen leak repair experts are licensed, insured, and bonded to be able to give you a fresh start right away!
Giving Homeowners A Fresh Start With Professional Mold Removal
The moment you notice any water damage like roof leaks or pipe bursts, mold removal Herculaneum professionals should be called right away. Our mold removal Evergreen IICRC certified technicians have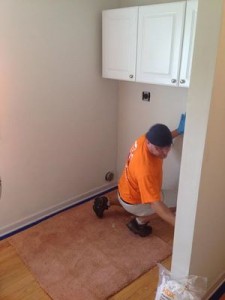 the advanced equipment like infrared cameras that can comprehensively inspect your home for hidden moisture spots and detect mold growth right away.
If our equipment detects any excess moisture, we can proceed with checking for fungal infestations. With our mold removal Evergreen technicians' 35 years of experience, we already know that where there's moisture, there's bound to be mold growth.
To start our remediation work, our mold growth Herculaneum specialists will line the room with plastic so we can remove mold without causing damage to non-affected areas. Furthermore, we'll be creating a closed air system that will cycle and dry air more effectively so we can get rid of moisture along with any spores released into your home.
To remove fungal infestation from your home, our mold removal Evergreen disaster restoration team will use eco-friendly chemicals that will thoroughly clean surfaces without causing any further damage to your home.
Mold Remediation Pros You Can Always Rely On
Remain vigilant and regularly inspect your home for any signs of fungal growth! Check for black spots on surfaces like the walls and ceiling. Mold should be removed from your home right away and our team of mold removal Evergreen experts can perform the remediation and water damage repair for you so you can expect your home to get a fresh start. For immediate action on water damage and mold growth, give us a call today!