Water Damage Golden
We want to make sure that homeowners feel secure when their home is affected by invading waters, so we make sure our water damage Golden techs at 911 Restoration Denver Metro are available 24/7/365.
Whether you find yourself dealing with a leaking ceiling or an appliance malfunction, you can be sure that our water damage Golden plumbing repair experts will be able to help you with all water related disasters, such as:
Pipe bursts and other plumbing issues

Flooded basements

Crawlspace condensation

Sink, toilet and bathtub overflows

Clogged gutters and downspouts

Roof and ceiling leaks

Storm and other water-based disaster damage
When you need assistance, our water damage Golden leak extraction operation will get to your home within 45 minutes, equipped with the machinery needed to begin pumping water out of the household.
Call us today and our water damage Golden leak repair experts will conduct a free home inspection once they arrive on the damage site.
Your Washing Machine's Internal Leakage May Cause Water Damage
The water damage Golden moisture removal agents want homeowners to be aware that washing machines don't have to be old or poorly installed, or of bad design to cause internal leakage.
If you overload your washing machine on a regular basis than it will be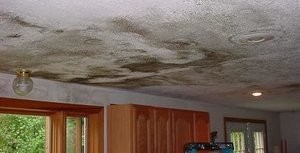 more at risk of creating cracks and loose valves, bushings and gaskets.
You can prevent internal leakage by running smaller loads more frequently, rather than a few large loads.
This will stop your washing machine from shaking itself into destruction.
When your washing machine leaks, it is considered to be a category 2 water damage, because this type of water is known to have had exposure to machinery and chemical detergents, both which may cause health complications such as skin rashes.
Call our IICRC certified water damage Golden flood cleanup specialists and we will be at your home quickly, ready to begin same day services.
Our Flood Damage Staff Is Here To Help You With Every Step Of The Process
Our water damage Golden disaster repair pros are licensed, bonded and insured to help you with all aspects of the home restoration process, from conducting the actual renovations to helping you with your insurance policy.
We have so many years of experience in the industry working with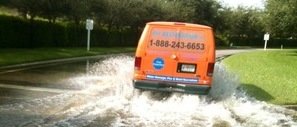 insurance companies, that we know exactly what information they need to get you the best financial aid.
Our experts know that these times can be trying for people, and that is why we walk our customers through every stage of the process.
It is important to us that you get insurance coverage that keeps your out of pocket expenses low, and we will do everything we can to help make that happen.
Call our water damage Golden emergency repair crews with 911 Restoration Denver Metro and you can be sure that we will get you affordable prices and competent home restoration services today!